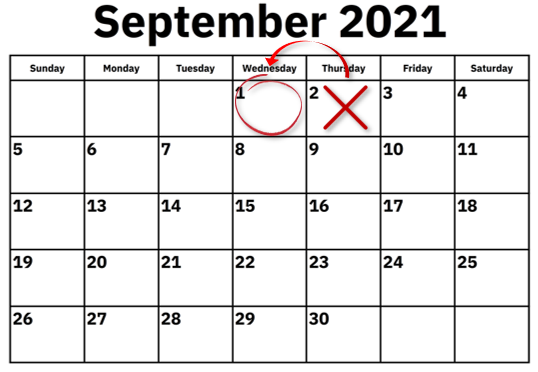 Event: OA Kennesaw Chapter Meeting
Date: Wednesday
Time:  7:30pm-8:30pm
Location: VIRTUAL
Dress: Any OA Shirt or Scout Class B
Good Evening Fellow Chapter Members,

Due to the continue rise of Covid cases and that fact that we really don't have a need for our September monthly chapter meeting to be in person, we have made the decision to switch to a virtual chapter meeting for the month. We have also moved out meeting up a day to Wednesday, September 1st from 7:30pm8:30pm to deconflict with those who wish to attend in person District Roundtable. We apologize for the short notice and appreciate your flexibility!

The chapter meeting this month will focus on:
welcoming our chapter members who just completed induction
reminders about Fall Fellowship & Trailblazer
and will conclude with an OA Trivia Challenge with prizes for the top 3 winners!
Topic: Kennesaw Chapter Meeting
Time: Sep 1, 2021 07:30 PM Eastern Time (US and Canada)
Join Zoom Meeting
(Check your email for the link or reach out to OAKennesaw@gmail.com)
Meeting ID: 868 3269 7838
Passcode: 870779
One tap mobile
+13126266799,,86832697838#,,,,*870779# US (Chicago)
+19294362866,,86832697838#,,,,*870779# US (New York)
If you haven't signed up for Fall Fellowship yet, the deadline to sign up for Fall Fellowship has been extended to this Thursday!!!! Don't miss this awesome event, Click here to sign up today! As a reminder, both the Lodge and Chapter will be conduction elections at Fall Fellowship for the 2022 year, this is your chance to come out and vote on your leadership team for next year. The cost is just $15 and it should be a ton of fun!

**If you have previously paid for an OA Event that you missed or overpaid for a previous event, you likely have a credit on your "OA Account" that could be applied to your cost for this weekend. If you think you fall into this group and would like to apply the credit towards Fall Fellowship registration, please reach out to me and I can help make that happen!
WWW,
Yash Mahadkar
Kennesaw Chapter ChiefAndrew Budzinski
Kennesaw Chapter Adviser